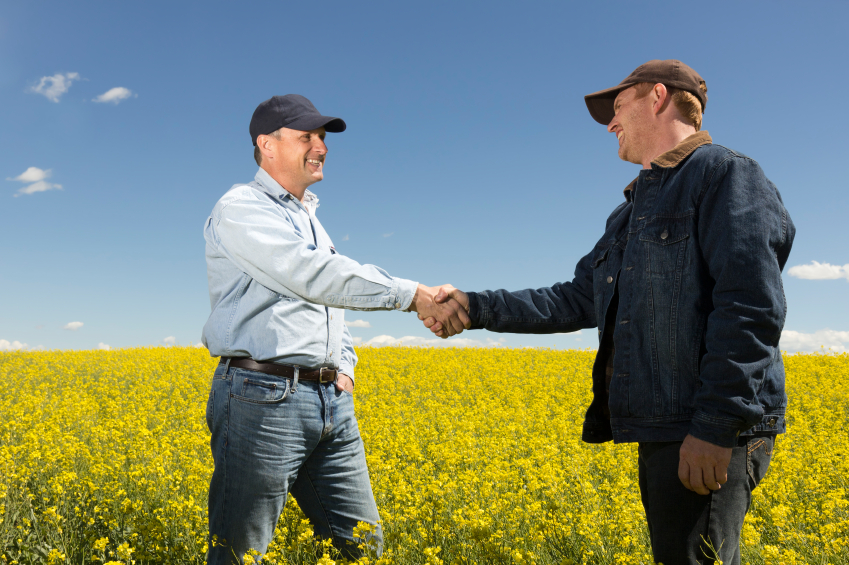 Job Title: Key Account Manager
Department: Sales
Reports To: Vice President of Sales
FLSA Status: Exempt
If interested and qualified, please fill out an application with your resume attached at https://kreamerfeed.com/apply/
or stop by Kreamer Feed to apply in person!
Kreamer Feed, Inc.
1 2nd Street, FL 2
Kreamer, PA 17833
Summary: The Kreamer Feed Key Account Manager will be responsible for developing long-term relationships with our customers. The right candidate will have a relentless customer focused approach which includes resolving any customer issues in an expedited manner. The right candidate will consistently focus on developing new opportunities with our current customers and identify opportunities with new customers. Ultimately, the key to growing our business is building successful, long-term client relationships.
Duties and Responsibilities include the following:
Work with and develop current and prospective customers,
Work with the customer to identify products to recommend based on their needs.
Develop knowledge and understanding of the customer's processes to provide excellent customer service and product recommendation.
Work hand in hand with the marketing and customer service team to meet the customers' expectations.
Work with the marketing team to coordinate and prepare for trade shows.
Follow the process of quoting and setting up new customers.
Utilize CRM or Excel to plot, understand and progress through the sales cycle.
Build and promote customer relationships through regular phone, email, and face to face contact.
Answer customer questions about products, prices, availability, and product uses.
Follow up with customers regularly.
Strong problem-solving capabilities.
Work with marketing and VP sales to develop useful sales materials.
Communicate the customers wants and needs with the appropriate department.
Generate monthly sales and expense reports.
Provide realistic forecasts based on current market information.
Attend and participates in meetings as required.
Achieve volume and sales growth with local/regional accounts.
Meet deadlines.
Work with VP of Sales to Generate a viable sales plan.
Work as part of a team.
Compassion and Respect for others.
Have a strong moral and ethical foundation.
Adhere to leadership and decision-making guidelines.
Have a passion to overcome and win in any environment.
Embrace Kreamer Feed, Inc, BJE Poultry, and Kreamer Automotive Corporate and Cultural Values

"…..we are in business to make a profit from what we do."
"…..communication enhances relationships and diminishes problems."
"…..truthfulness is always the right answer."
"…..long-range vision is necessary for long-terms profits."
"…..we must be community-oriented."
Qualifications:
To perform this job successfully, an individual must be able to perform each essential duty satisfactorily.  The requirements listed below are representative of the knowledge, skill, and/or ability required.  Reasonable accommodations may be made to enable individuals with disabilities to perform the essential functions.
Language Ability:
Ability to read and interpret documents such as safety rules, operating and maintenance instructions, and procedure manuals. Ability to write routine reports and correspondence. Ability to speak effectively before groups of customers or employees of organization.
Math Ability:
Ability to add, subtract, multiply, and divide in all units of measure, using whole numbers, common fractions, and decimals. Ability to compute rate, ratio, and percent and to draw and interpret bar graphs.
Reasoning Ability:
Ability to apply common sense understanding to carry out instructions furnished in written, oral, or diagram form. Ability to deal with problems involving several concrete variables in standardized situations.
Computer Skills:
To perform this job successfully, an individual should have knowledge of word processing, spreadsheet software, internet software, and database software.
Education/Experience:
High school diploma or general education degree (GED); and two to four years related experience and/or training; or equivalent combination of education and experience.
Knowledge, Skills, and Other Abilities:
Listening, oral and written communication skills
5 years sales in the agriculture industry preferred.
50% out of office, F2F sales
Understanding of bulk feed or poultry industry preferred
Comfortable in small, family owned business culture
Organizational planning skills
Outside Sales
Professionalism
Active learning
Critical thinking
Time management skills
Project management skills
Presentation skills
Physical Demands:
The physical demands described here are representative of those that must be met by an employee to successfully perform the essential functions of this job.  Reasonable accommodations may be made to enable individuals with disabilities to perform the essential functions.
While performing the duties of this job, the employee is regularly required to sit, use hands, and talk or hear. The employee is frequently required to reach with hands and arms. The employee is occasionally required to stand, walk, climb or balance, stoop, kneel, crouch or crawl, and taste or smell. The employee must occasionally lift and/or move up to 40 pounds.
Work Environment:
The work environment characteristics described here are representative of those an employee encounters while performing the essential functions of this job.  Reasonable accommodations may be made to enable individuals with disabilities to perform the essential functions.
The noise level in the work environment is usually moderate.
If interested and qualified, please fill out an application with your resume attached at https://kreamerfeed.com/apply/
or stop by Kreamer Feed to apply in person!
Kreamer Feed, Inc.
1 2nd Street, FL 2
Kreamer, PA 17833